Category: Events / Workshop
Near the end of 2014, the Iranian Drummers Association had the chance to host two great international drum and percussion instructors.
Hakim Ludin, a Virutuoso percussionist originally from Afghanistan did a Drums & Percussion week in collaboration with Dutch-born Wim de Vries (Drumbassadors) during the month of November 2014 here in the beautiful city of Tehran.
One of the hottest topics during the program was "Konnakol" which is an interesting subject for both drummers and non-drummers, as well as those who are interested in rich Indian music. In teaching the history of konnakol, Maestro Ludin introduced the phrasing formulas of this ancient art; in cajon, timbales and conga master classes, he demonstrated its practical application. Utilizing this system of playing in every instrument changes the players phrasing permanently and broadens their rhythmic horizon which results in a better grasp of music and rhythm in general.
We were also treated to a duet from Maestro Ludin and Homayoon Nasiri, the only Iranian percussionist endorsed by the Meinl Co. This performance took place over two nights. You'll hear more about it soon.
As Iranian Drummer, we were so honored to have Wim de Vries for the second half of Drums & Percussion week. He opened a whole new spectrum in Sound, Orchestration, Phrasing and Soloing while covering other fundamentals in a 12-hour masterclass. It was a very unique experience for the participants. Playing drums while twirling sticks and doing other stick tricks would quicken any drummer's pulse. According to him, teaching this to Steve Smith resulted in the fame Smith has attained today! It was so fascinating that de Vries would teach the same techniques to all of the students with such patience.
On the last day, after the scheduled program was completed, a track was recorded with the contribution of Hakim Ludin and Wim de Vries. They both admitted that Sorna Studio's professionalism rivaled that of the European studios with which they were accustomed to working. They were very satisfied with and appreciative of the work done by Hirbod Hosseini (sound engineer, recorded track) and Ruzbeh Khorzani (sounding during live performances), both of Sorna Studio. We are grateful to these two gentlemen as well. This final performance will continue to be a great memory for all participants, both students and instructors, for years to come.
Like the other international workshops of Iranian-Drummer, the Sorna filming team (Sayeh-Roshan) has done a great job on preparing a short video of this workshop which you can take a look at it on YouTube from the link below.
Similarly, all the lessons in this and past workshops were instantly translated by the great Iranian drummer Arash Pazhand Moghadam.
This event was covered by our great friends at Pars Music Site News Agency.
Special thanks to Sina Najaflou and Ashoor Zafar Moradian, active members of the Iranian-Drummer, whose efforts made this event such a great success.
Special thanks also to Sorna Co. and Sorna Theater, especially to Payam Azar, who ensures that Iranian Drummer can hold these events.
Finally, thanks goes to the members of Iranian Drummer, for showing such enthusiasm for learning drums with their participation.

Translated by Mohammad Reza Torktatari and Sina Najaflou, Edited by Sheila Koenitzer.

Iranian Drummer / 2015

HERE ARE SOME PHOTOS OF THE EVENT :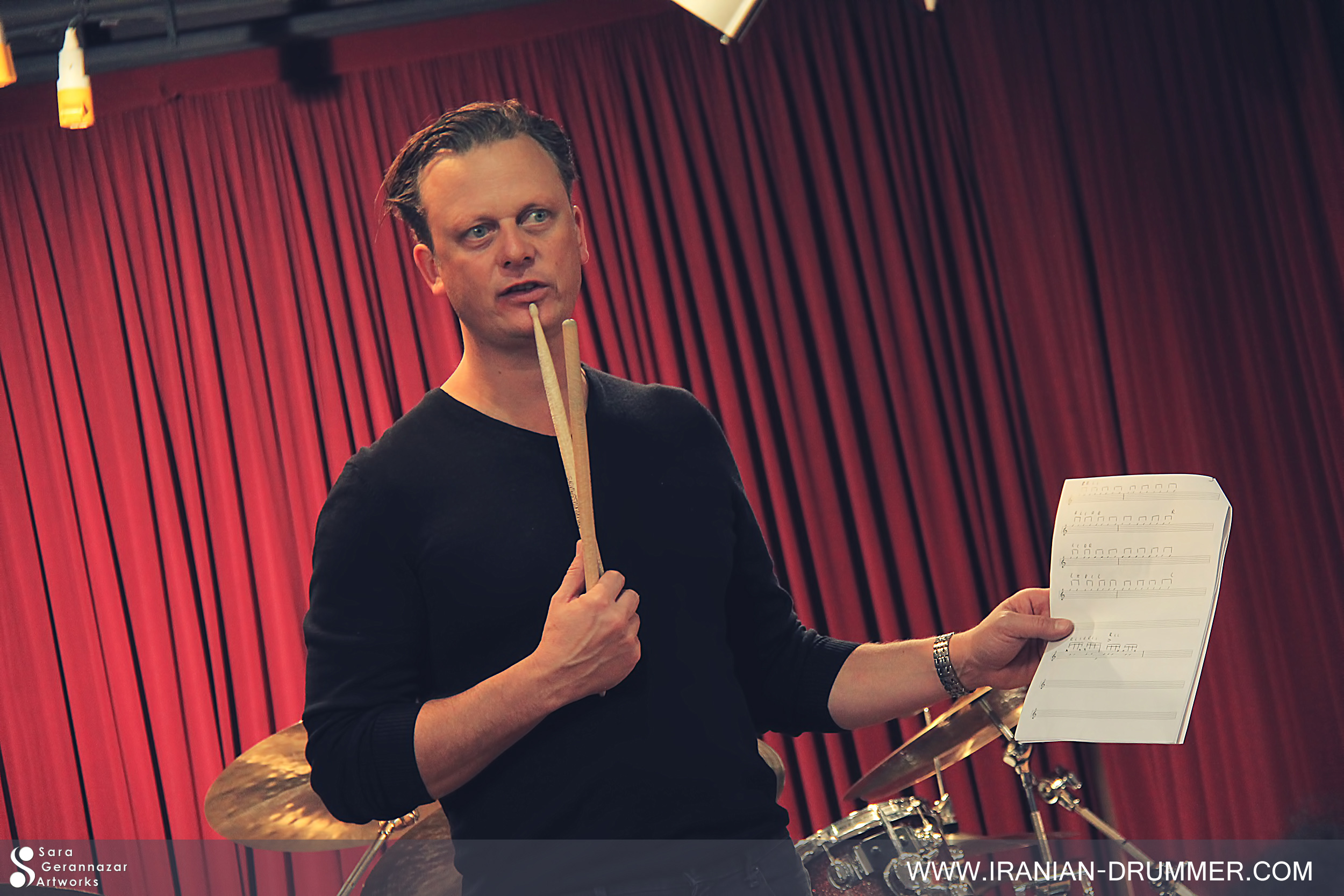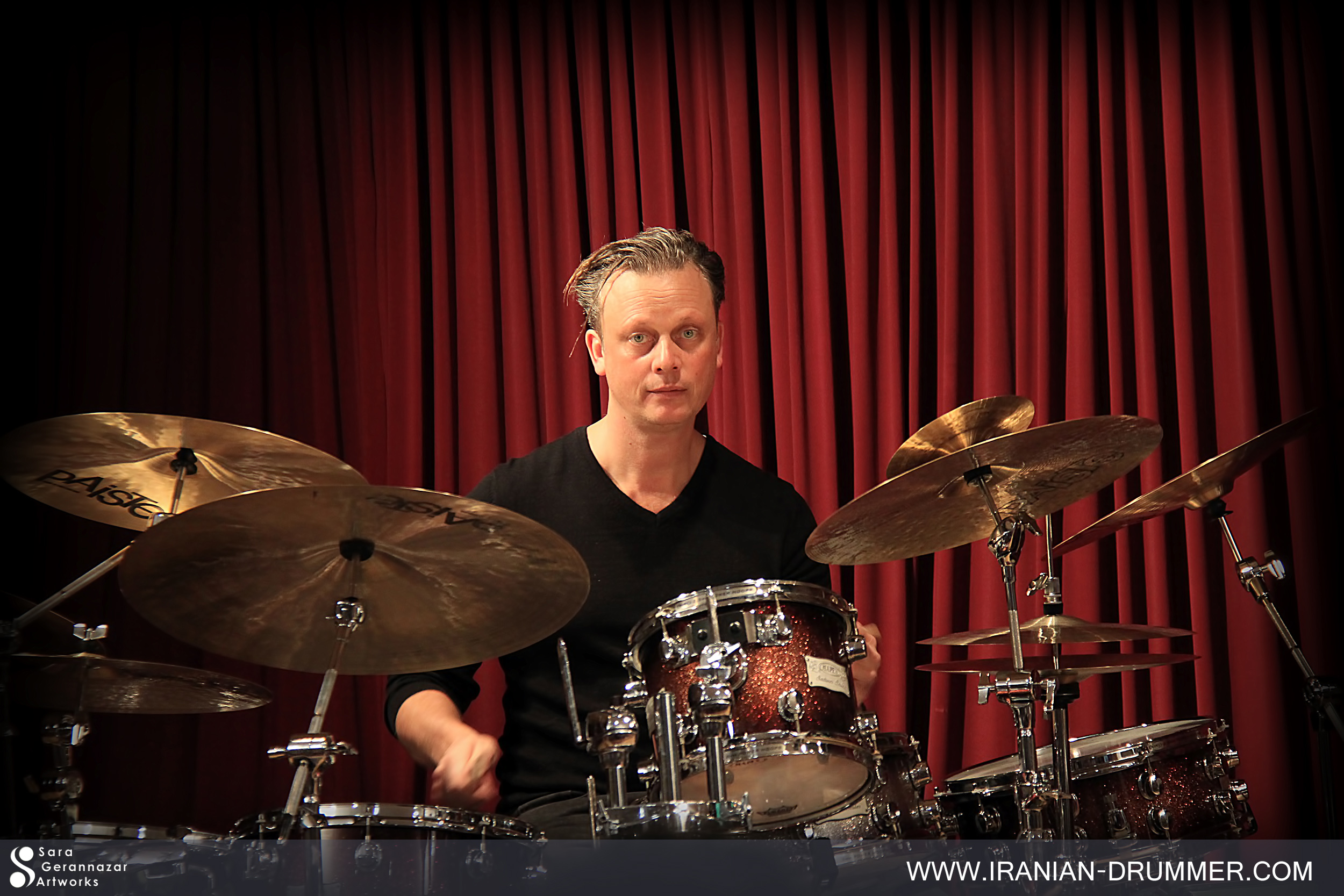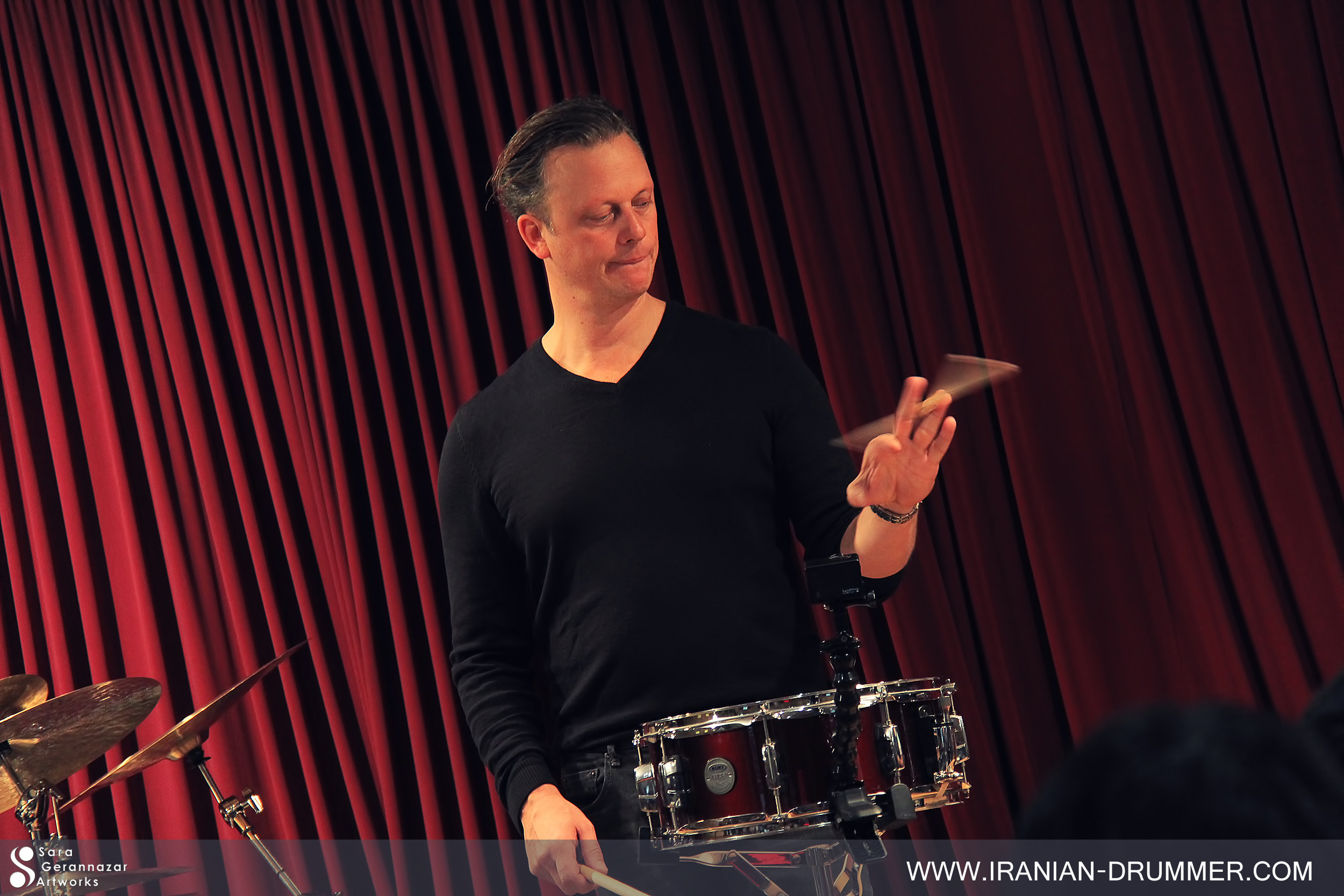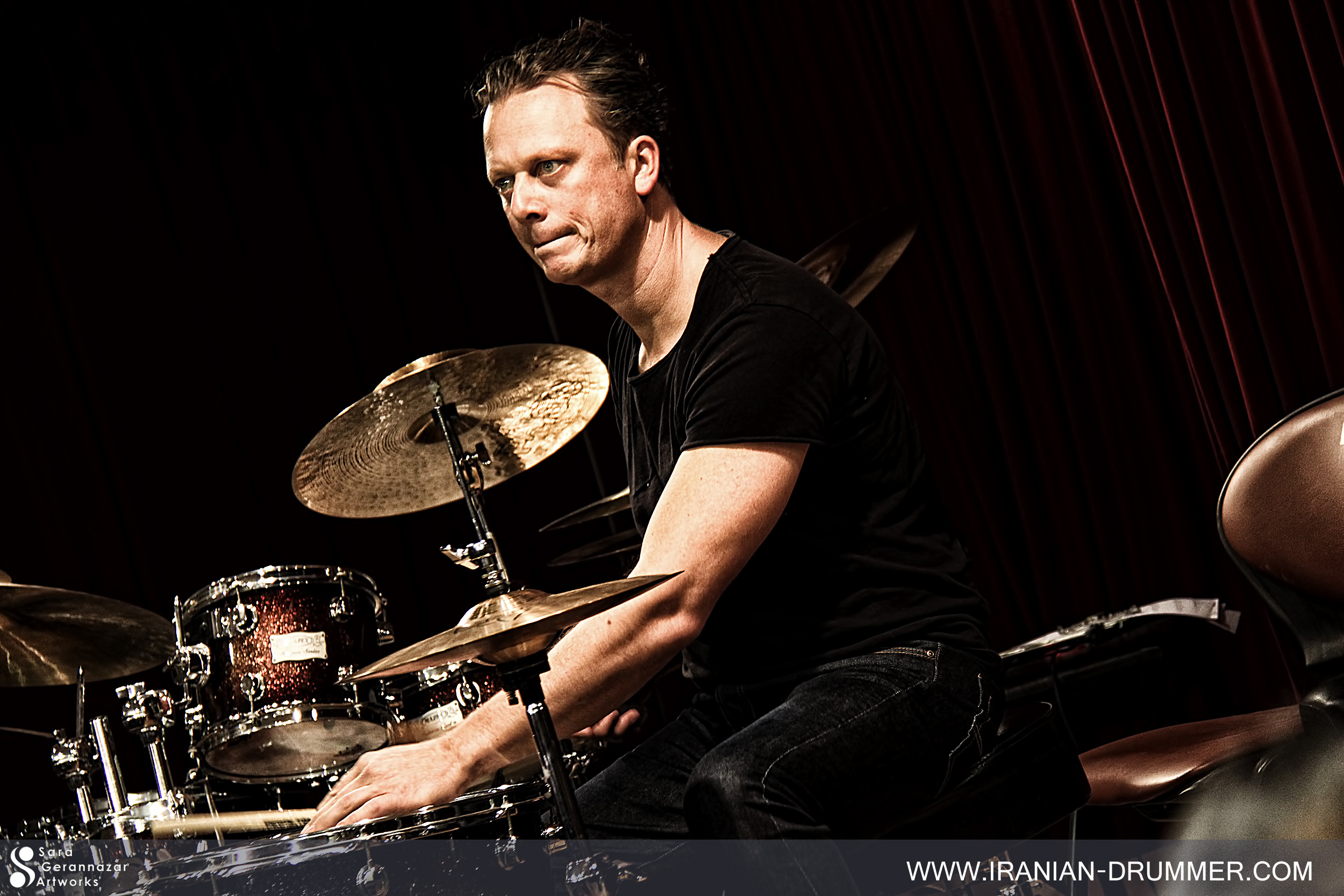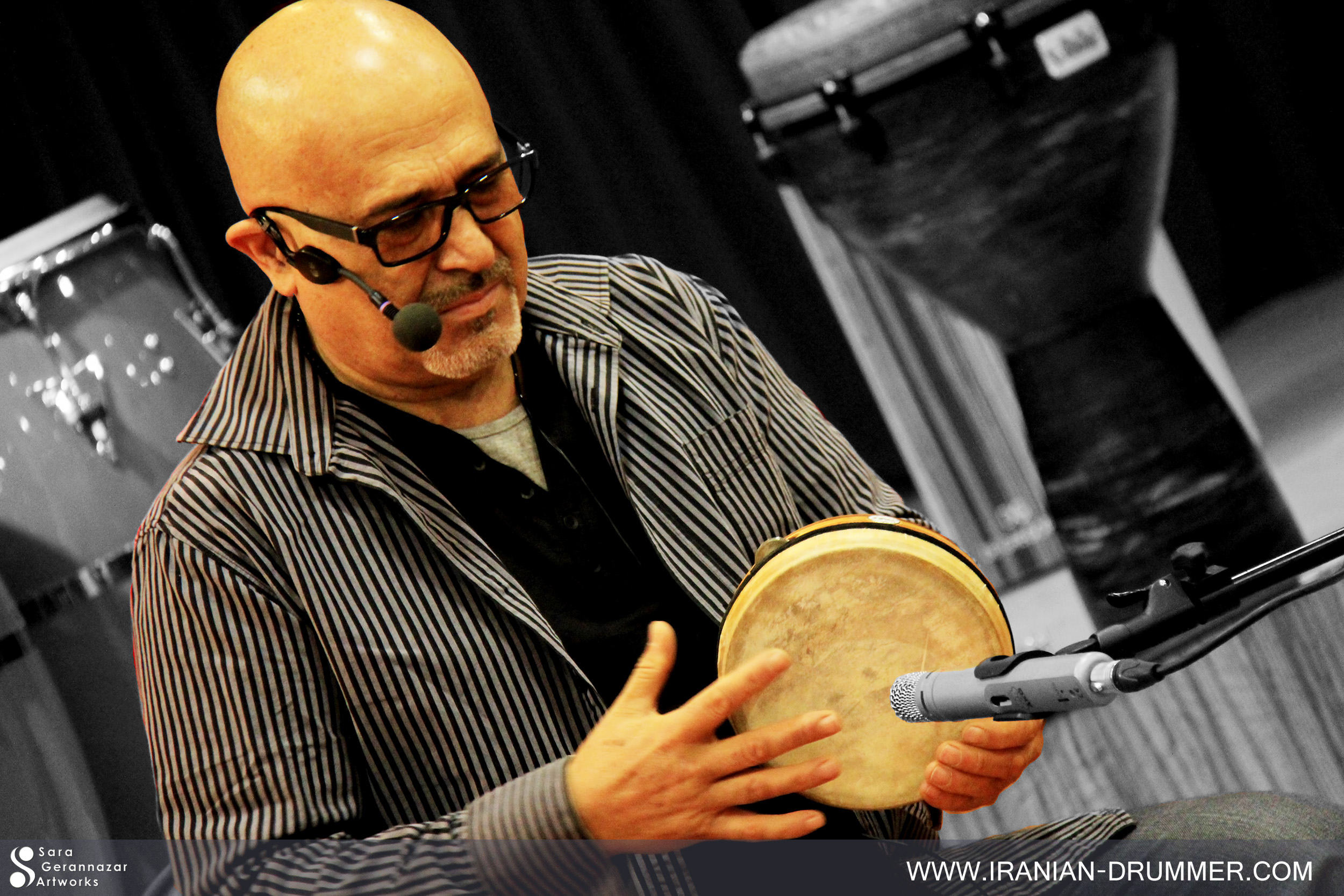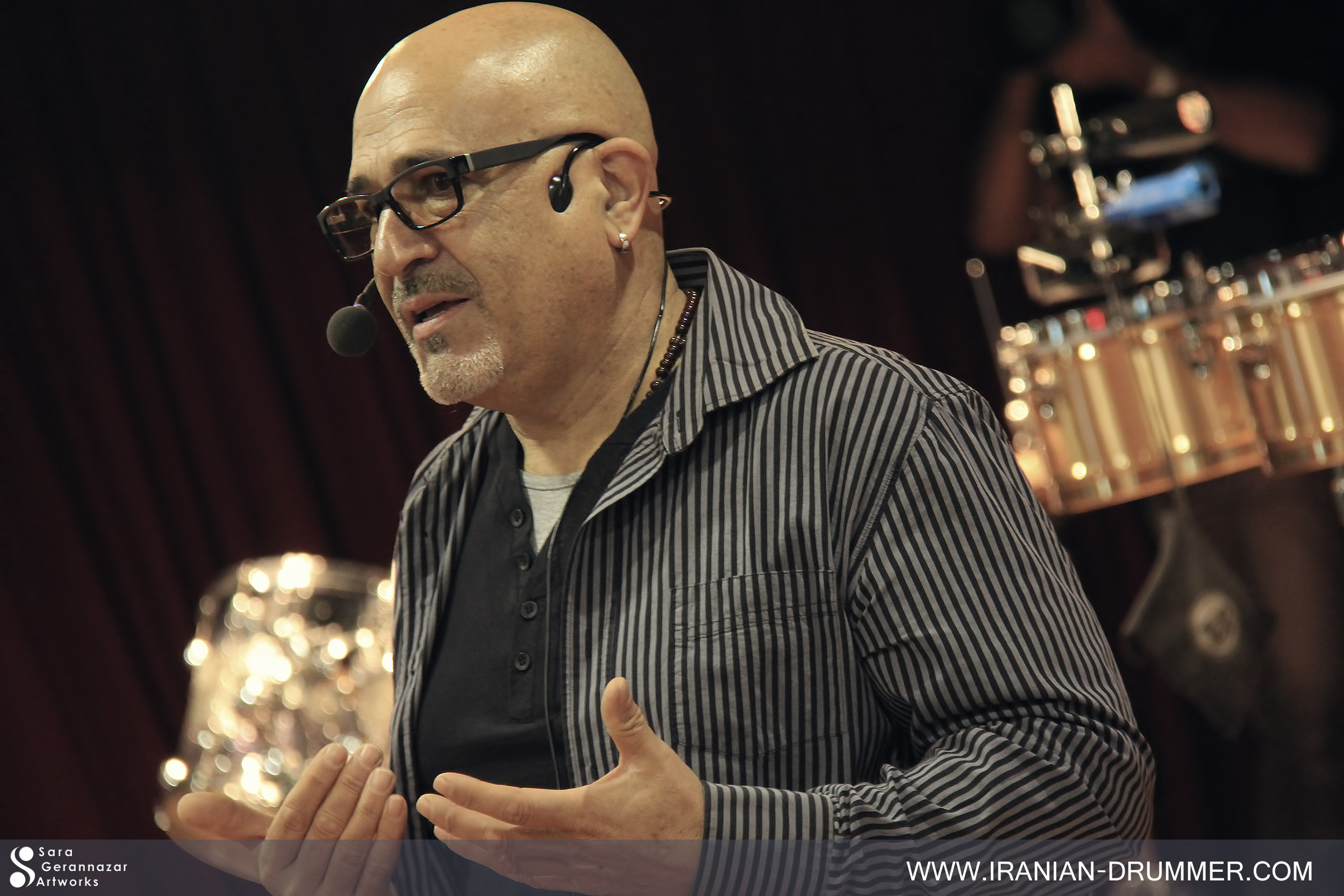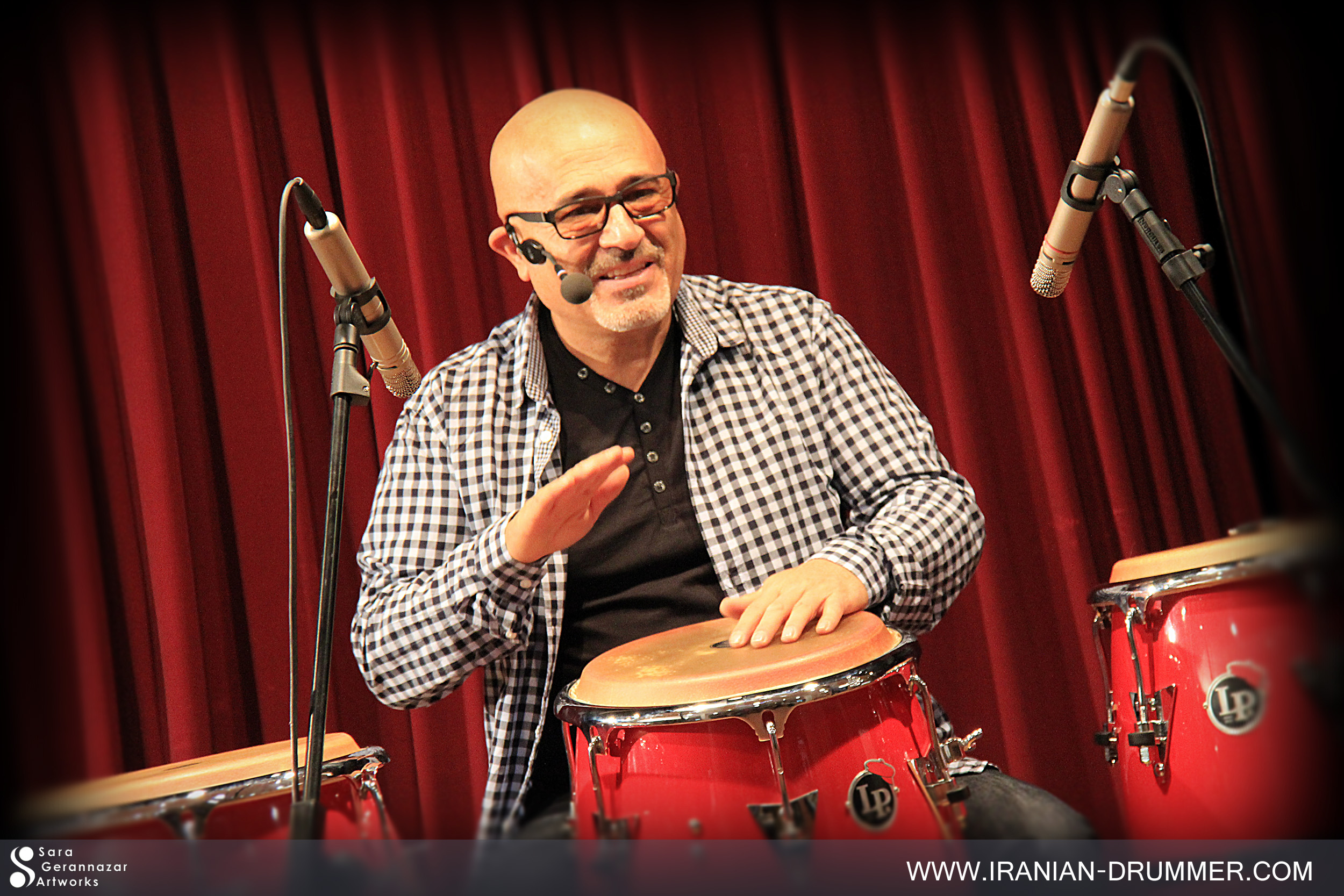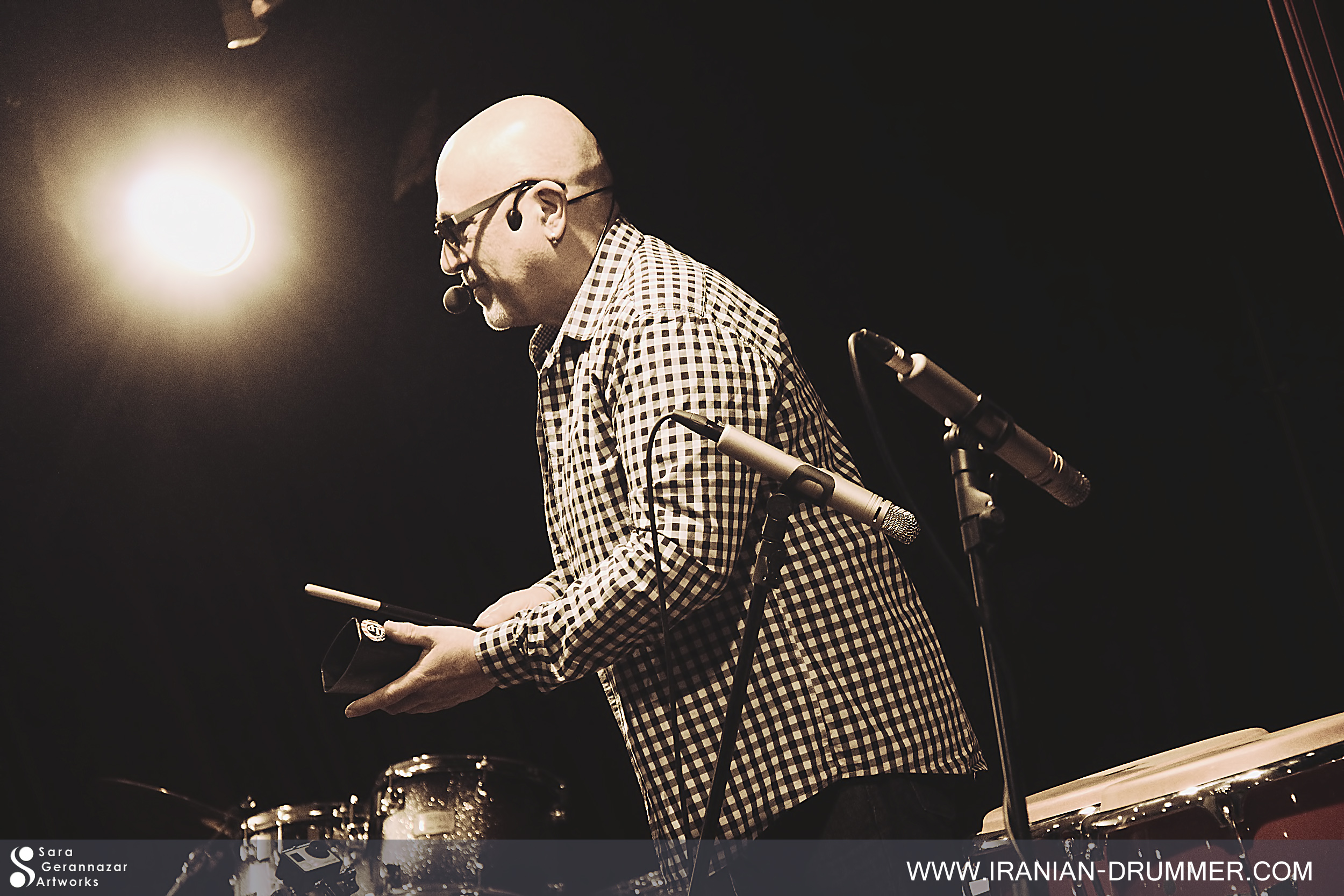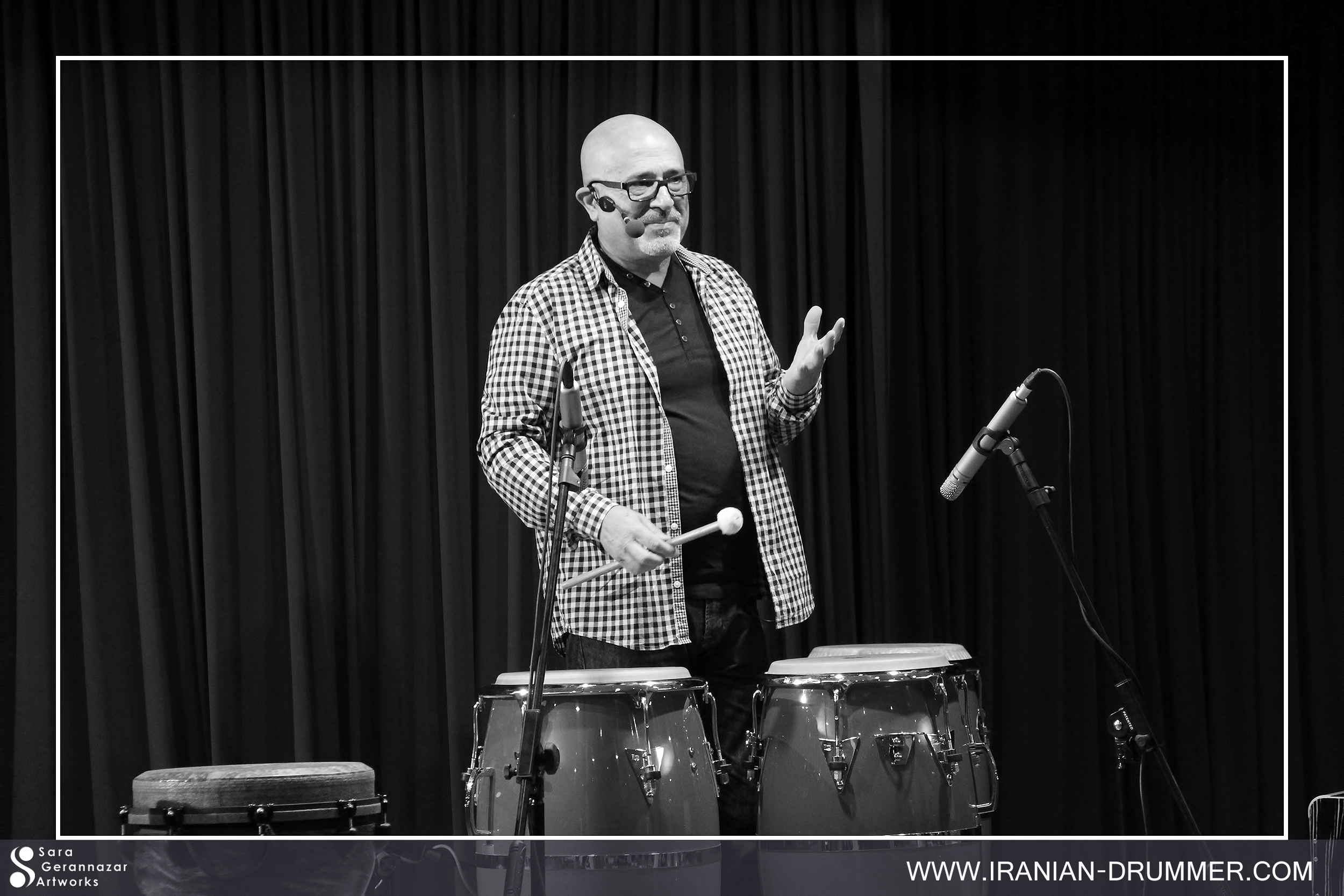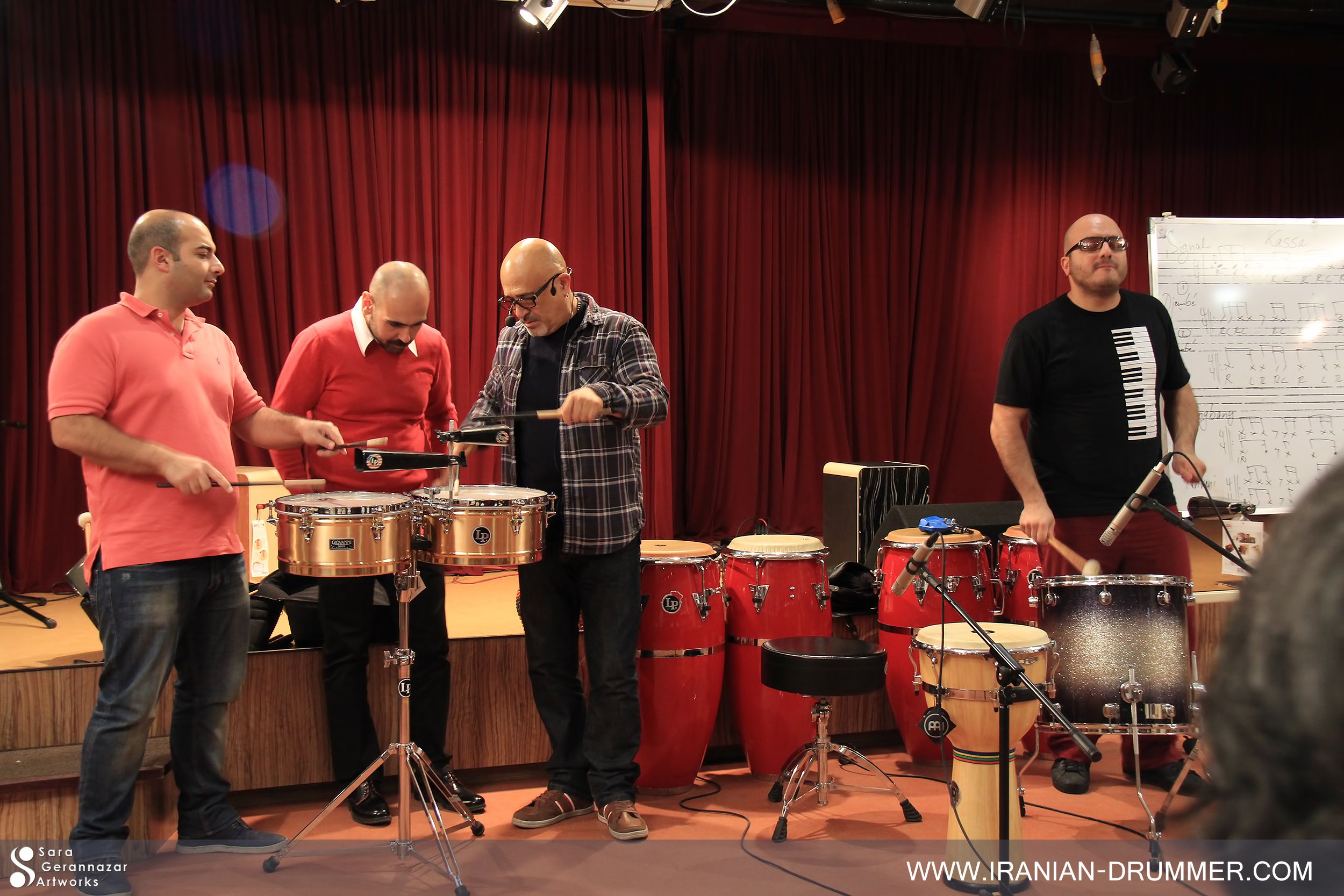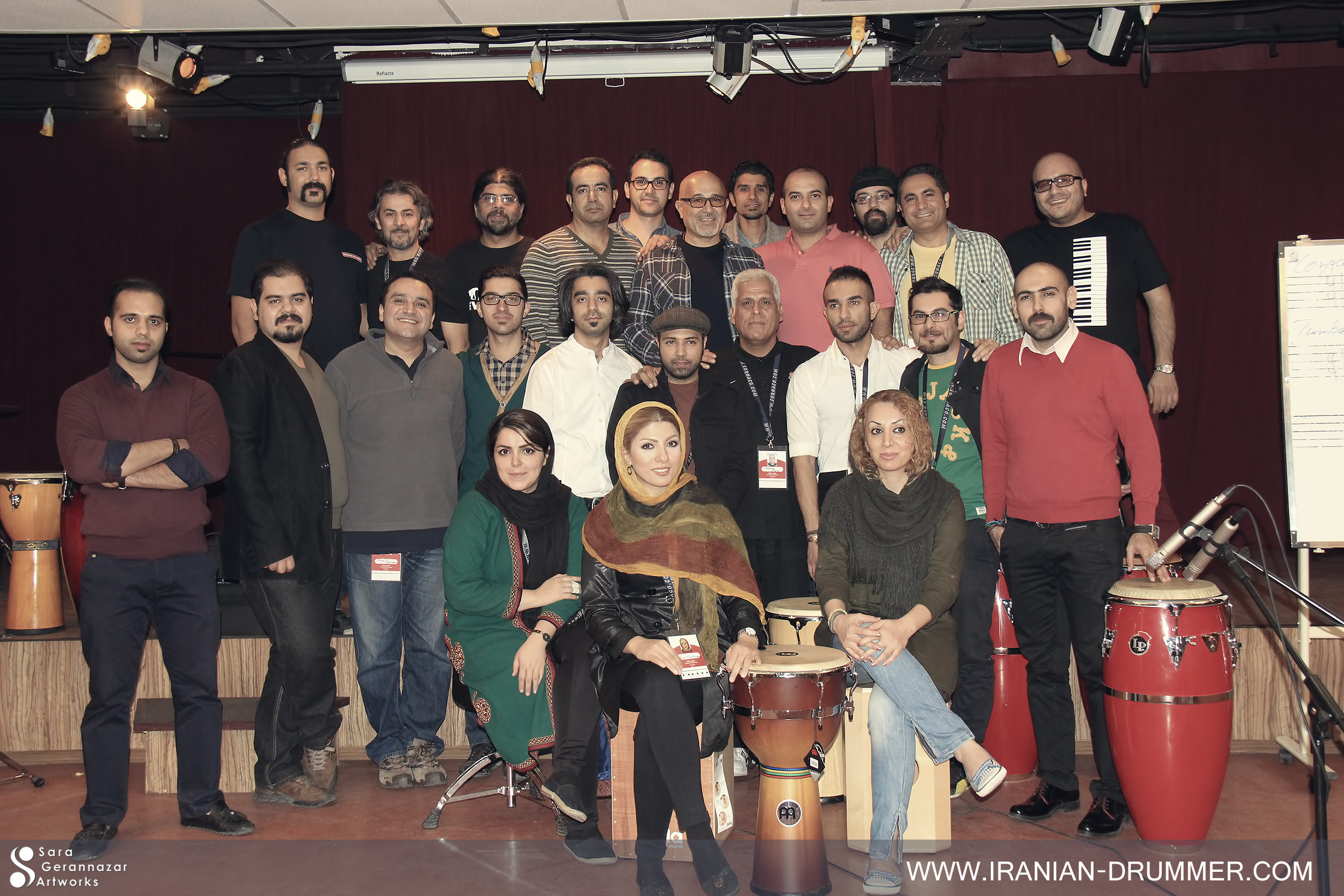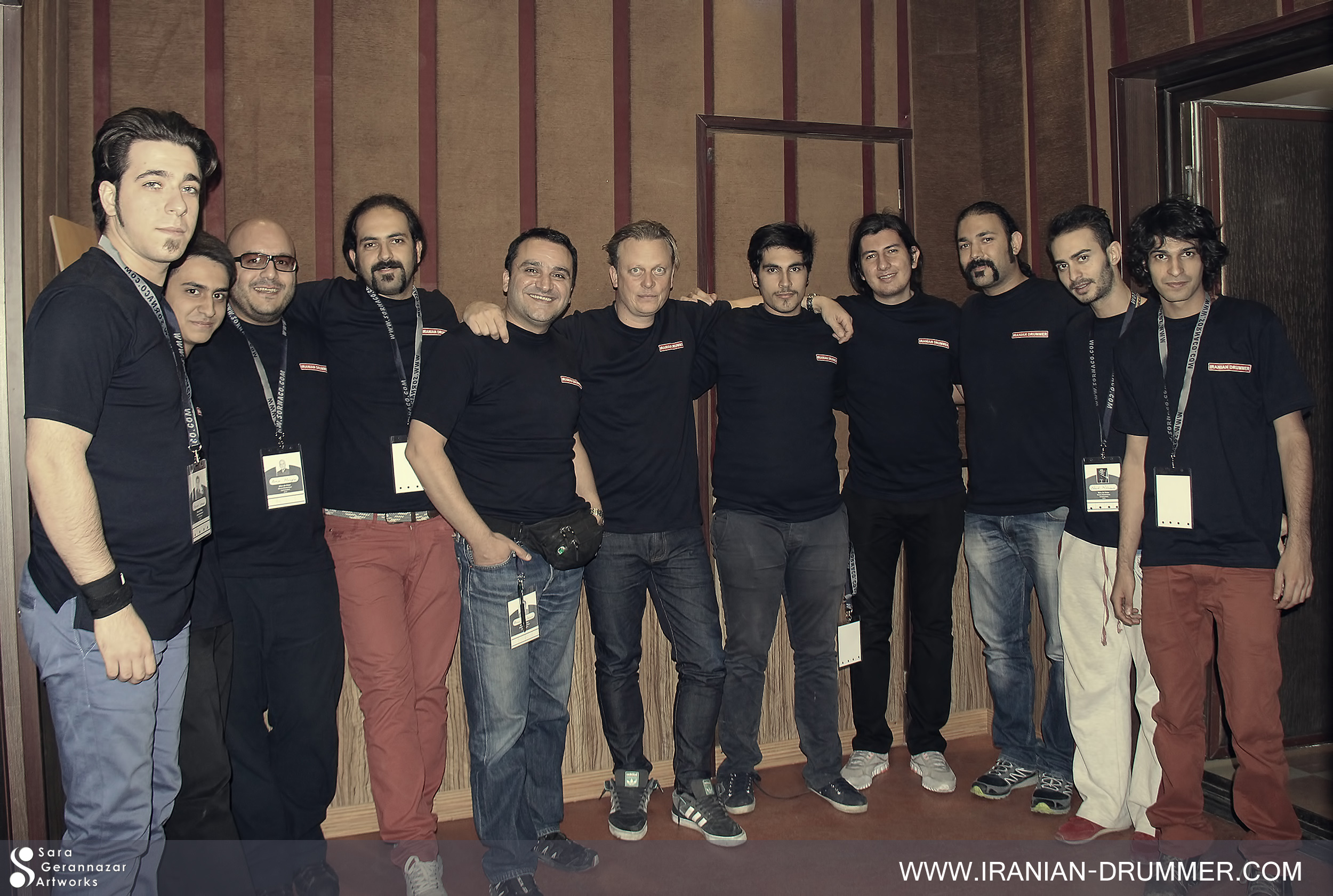 Tags: Hakim Ludin, Wim de Vries, Iranian-Drummer, Alireza Tabatabaei, Workshop, Paiste cymbals, Sela Cajon, Sorna, Drums, Pecussion, Music week, Tehran, Iran, 2014, Iranian music